Your local internet source for the Pacific Northwest
Fast Internet Speeds
PogoZone provides business class internet and residential internet access to Whatcom, Skagit and Island Counties.
Business
Residential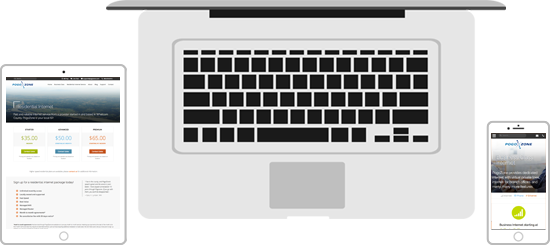 Quality Service is Our Personal Responsibility, Not Just Another Company Slogan.
We were having internet connection issues at our office and PogoZone was on-site within the hour. Turns out we connected our router improperly. Thank you PogoZone!

— Business class, fiber customer in Bellingham, WA
Featured News
Due to substantial surges in business costs, fuel, fees, and additional taxes, most of our customers will see an increase on their invoices over the next couple of months.
In order to expand our service areas and be able to add new features, we need to grow our team. We're constantly looking for individuals to help us lay cable to reach more homes and businesses, erect more towers to broaden our wifi capabilities, and to help support our staff in a variety of applications.
Besides having stellar customer service and providing affordable services, we're getting our name out the old fashioned way; good old billboard advertising…but with a twist.