Your local internet source for the Pacific Northwest
Fast Internet Speeds
PogoZone provides business class internet and residential internet access to Whatcom, Skagit and Island Counties.
Business
Residential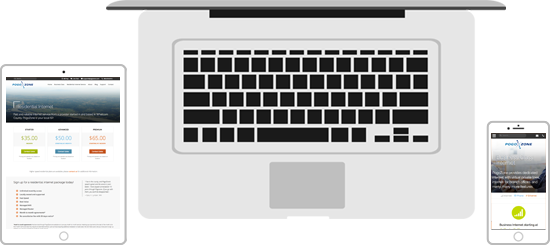 Quality Service is Our Personal Responsibility, Not Just Another Company Slogan.
We were having internet connection issues at our office and PogoZone was on-site within the hour. Turns out we connected our router improperly. Thank you PogoZone!

— Business class, fiber customer in Bellingham, WA
Featured News
At PogoZone, we are committed to the communities that support us. In an effort to support local music (and our fellow co-worker), PogoZone supplies a van to The Penny Stinkers and CraigO's Planet Groove to transport their gear to and from gigs. And this van is a real beaut, if we do say so ourselves.
On Saturday, September 24th, 2022 the Skagit County Fairgrounds hosted the 8th Annual Fall Car Showdown. The event was open to all classes of vehicles where they competed against each other for a variety of awards – and bragging rights, of course. 
We're super excited to announce that we have partnered with local IT company Allixo to provide high speed fiber internet to their business customers in the Skagit / Whatcom area.