Your local internet source for the Pacific Northwest
Fast Internet Speeds
PogoZone provides business class internet and residential internet access to Whatcom, Skagit and Island Counties.
Business
Residential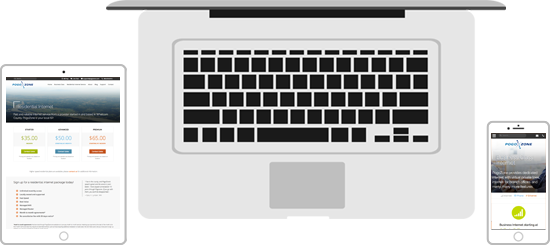 Quality Service is Our Personal Responsibility, Not Just Another Company Slogan.
We were having internet connection issues at our office and PogoZone was on-site within the hour. Turns out we connected our router improperly. Thank you PogoZone!

— Business class, fiber customer in Bellingham, WA
Featured News
The future is now, and it all begins with upgrading Sumas cable customers with the latest and greatest services PogoZone has to offer. We're excited to share the release of pzTV available to Sumas residents right now! pzTV will replace the way you watch TV by connecting you to the hottest shows and channels and giving you additional layers of interaction with what you love to watch.
As we are approaching nearly three months of being asked to stay at home and avoid gathering in public areas, we find ourselves searching for ways to support local businesses in order for them to continue operating. Many of us have taken initiative by ordering takeout/curbside pick-up from our favorite restaurants and finding out ways to ship products directly to our home from local clothing, jewelry, furniture, and other small businesses. What else can be done to continue this effort to ensure our favorite local businesses are staying afloat during this difficult time?
During these uncertain times, we want to make sure our customers know they are our top priority when it comes to providing high speed internet access, phone service, and pzTV for businesses and homes in the area. With that being said, if you are experiencing any financial hardships (residential and business), or have been affected…