Your local internet source for the Pacific Northwest
Fast Internet Speeds
PogoZone provides business class internet and residential internet access to Whatcom, Skagit and Island Counties.
Business
Residential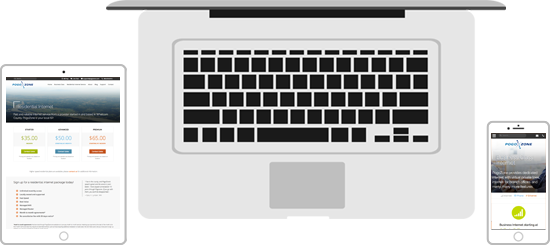 Quality Service is Our Personal Responsibility, Not Just Another Company Slogan.
We were having internet connection issues at our office and PogoZone was on-site within the hour. Turns out we connected our router improperly. Thank you PogoZone!

— Business class, fiber customer in Bellingham, WA
Featured News
In the past three decades, the internet has revolutionized our lives in ways that are hard to comprehend. So let's take a little time to review significant and memorable milestones that the internet has created for us all before we buckle up for the next thirty years of growth and change.
Technology has become integrated with every aspect of our daily lives and nobody knows this better than our children. This statement was true leading up to the year 2020, and then the Coronavirus forced the world to up their technology game to an entirely new level. As this integration continues to develop, a basic understanding…
If your business is still using a landline you're missing out on time-saving features that a VoIP system can provide. What is VoIP and how can it help your business? Read more.