Your local internet source for the Pacific Northwest
Fast Internet Speeds
PogoZone provides business class internet and residential internet access to Whatcom, Skagit and Island Counties.
Business
Residential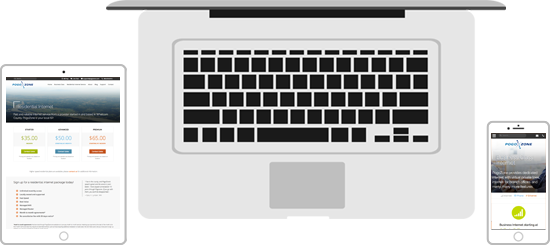 Quality Service is Our Personal Responsibility, Not Just Another Company Slogan.
We were having internet connection issues at our office and PogoZone was on-site within the hour. Turns out we connected our router improperly. Thank you PogoZone!

— Business class, fiber customer in Bellingham, WA
Featured News
Technology changes fast. Really fast. However some things in the world have seemed to always be on their own schedule when it came to getting with it. The pandemic seemed to test our ability to adapt and really catapulted the world to a whole other level of technology. Any one, or business, who wasn't on par with the technological demands was to be left in the dust. 
Spring has finally sprung. After a long winter, it feels good to get outside and enjoy the fresh air. This year, there is a record number of bike riders hitting the road, or mountains. It's a great way to get moving with minimal impact to your body, and take in a wonderful view. More than that, they're just plain fun. For all you cycle enthusiasts out there, we've come up with a list of awesome tech gadgets that are sure to improve your bike ride.
If you're a business in the 21st century, internet speed is a crucial resource. Being connected is no longer an option, it's mandatory. With PogoZone's gig internet service, your businesses will be connected at the fastest speeds available.