Your local internet source for the Pacific Northwest
Fast Internet Speeds
PogoZone provides business class internet and residential internet access to Whatcom, Skagit and Island Counties.
Business
Residential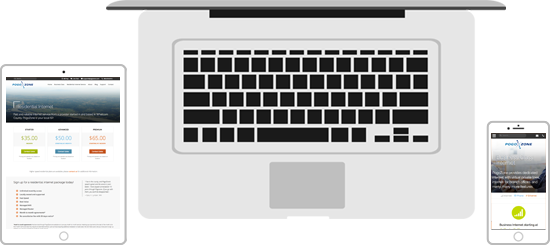 Quality Service is Our Personal Responsibility, Not Just Another Company Slogan.
We were having internet connection issues at our office and PogoZone was on-site within the hour. Turns out we connected our router improperly. Thank you PogoZone!

— Business class, fiber customer in Bellingham, WA
Featured News
The health of our customers and employees is paramount. With cases of COVID on the rise (as of the date of this article), we wanted to let you know we're still taking extra precautions to be safe when we're in your home. 
There are simple steps that you can take to help drive traffic to your website. And since we're in the internet business, we thought we'd share our top tips for marketing your small business website.
This holiday season, if you're in a position to do so, we'd like to challenge you to buy all of your gifts locally. Instead of searching for the best doodad for Great Uncle Henry on a large retailer website, consider putting your dollars to better use and support a local business.