Your local internet source for the Pacific Northwest
Fast Internet Speeds
PogoZone provides business class internet and residential internet access to Whatcom, Skagit and Island Counties.
Business
Residential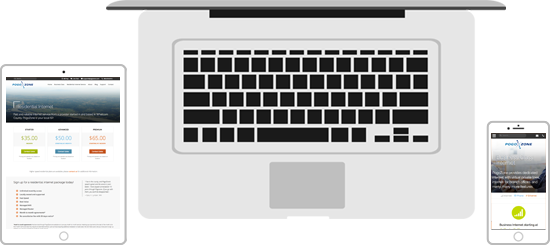 Quality Service is Our Personal Responsibility, Not Just Another Company Slogan.
We were having internet connection issues at our office and PogoZone was on-site within the hour. Turns out we connected our router improperly. Thank you PogoZone!

— Business class, fiber customer in Bellingham, WA
Featured News
We've been pulling double duty lately. All for a very good reason. We're pleased to announce a project we've been working on to bring high-speed fiber internet to areas east of Nooksack. In a joint effort with The Port of Bellingham, Whatcom County, and Washington State, PogoZone high-speed fiber internet is now available to over…
The internet has been a game changer for local businesses, non-profits, and learning institutions. From Mom and Pop shops to large corporations, businesses of all sizes have leveraged the power of the internet to reach new audiences and customers, improve productivity, and increase revenue.  Let's explore the impact of internet connectivity on local businesses, and how local, reliable and fast internet service can benefit companies in a variety of ways.
With big box stores and large companies pushing out brick and mortar stores and services, we'd like to remind you just how important it is to support local.